Safer Ocean Systems
Marine Safety & Training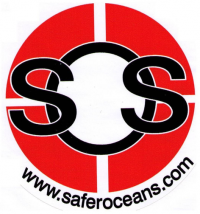 214 Prideaux St
Nanaimo, B.C. V9R 2N1
office (250) 755-7742
cell (250) 729-6146
fax (250) 755-7711

See updated pictures from our latest courses and any news/notices!

SOS is a marine training facility located in Nanaimo BC and operated by Captain Peter Jonker. Peter has been involved in marine training since the 1980's, and has taught at most of the local BC venues including the Pacific Marine Training Institute (now BCIT), North Island College, Camosun College, and Malaspina College. SOS was established in 1997 to supply Transport Canada approved Marine Emergency Duties ( MED A1 A2 ) Courses on Vancouver Island.
Safer Ocean Systems- Marine Safety & Training
We offer Transport Canada approved, marine safety training in Nanaimo B.C.
For someone like me who has little or no knowledge of boats it was an eye opener .. I would highly recommend SOS as the training venue for other tour boat operators in need of training.
I thoroughly enjoyed the SVOP course – it covered a lot of the same ground that I had taken years ago on various Power Squadron and CYA courses, but it was interesting to hear it from a commercial operator's point of view. I enjoyed it so much that I felt inclined to try for some more advanced courses (60-ton master, etc.)
I really enjoyed my time at SOS while taking the MED A2 course. Not only did Peter teach the class in a way that made it fun and interesting, he went out of his way to make sure the class fully understood each lesson before moving on. I highly recommend Safer Ocean Systems for anyone in need of marine training.
If you need any marine training sos is the place to go. Peter has a wealth of knowledge and experience in marine safety and navigation. He is very patient with people that haven't been to school in a while.He is closely in touch with transport Canada, so he knows what you need to learn.It has been a privilage to have met Peter, Sharon, Rudy and Barry.
-Thanks Again
Transport Canada approved Marine Training Courses
---
MED A1,    MED A2,    MED A3,   SVOP,   ROC-M,   ROC-MC,   SEN L,    C&P1,  SCS1,   NS1,   FM4,     Master, Limited 60T,     Mate 150,    Fishing Mate 150,  Marine Emergency Duties A1,  Marine Emergency Duties A2, Maine Emergency Duties A3,   Small Vessel Operator Proficiency,   Restricted Operator Certificate-Maritime,  Restricted Operator Certificate-Maritime Commercial,  Simulated Electronic Navigation Limited, Chartwork & Pilotage Level 1,   Navigation Safety Level 1,   Ship Construction & Stability Level 1,  Fishing Master 4.